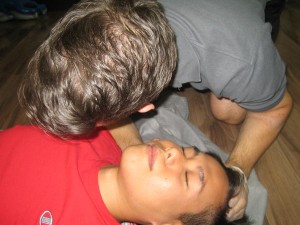 Learn valuable life-saving skills, strengthen your resume and build confidence in yourself by enrolling in basic emergency first aid and CPR training in Hamilton. Customers have the opportunity to register with a number of WSIB-approved providers in Hamilton, however, the leader in safety, first aid, and CPR training is Hamilton First Aid.  This provider has become the leader in first aid, and safety courses because of the high volume of available courses, low prices, experienced teachers, and conveniently located training centers. A number of different first aid, CPR, and AED courses are available including health care provider CPR, standard, childcare, and babysitting first aid. Participants may also register for a number of safety courses such as WHMIS, TDG, and fire safety. Food handling certification classes are also available with this provider.  Learn more about Hamilton First Aid by going to their website (Click here to view the website).
Course Content of an Emergency First Aid and CPR Course in Hamilton
A number of valuable life-saving topics are taught in an emergency first aid course with Hamilton First Aid. Participants enrolled in this Ontario WSIB-approved course will learn about the following key topics:
CPR Rescues for adult victims (If CPR level "C" is partnered with the course participants will learn CPR rescue techniques for all victims)
Automated external defibrillator (AED) training
How to stay safe during rescues
Preventing emergencies
Choking emergencies for conscious and unconscious victims
Recognizing and managing circulatory emergencies including internal/external bleeding, heart attacks, cardiac arrest, stroke, angina, and transient ischemic attacks
Recognizing and managing breathing emergencies including asthma, shock, anaphylaxis (allergic reactions), and hyperventilation
Sudden medical and environmental emergencies
Learn about these topics and more in this one-day basic first aid course.
Emergency First Aid Official Certification 
Participants that successfully complete an emergency first aid and cardiopulmonary resuscitation (CPR) training course through Hamilton First Aid will get a St Mark James certificate. This certificate is valid for three years and a re-certification course is required prior to the certificate expiry date.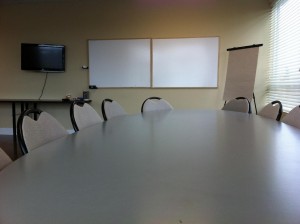 Most competitive Prices within Hamilton
Hamilton First Aid offers the lowest rates in the Hamilton region. All rates include tax, St Mark James certification, and course manual.
Top Teachers and Workplace Approved Teaching Centers
Hamilton First Aid has the most desirable education center in the area. Training locations have the most cutting-edge equipment. Teachers are experienced, knowledgeable and patient.
Did you Know – How to Help with Asthma
http://www.youtube.com/watch?v=R0zGoeWGC1M
Individuals enrolled in workplace-approved training programs will learn to manage and recognize a variety of breathing problems such as asthma. Here are some tips on how to help a victim manage an asthma attack.
Don't panic and reduce shock
Help them sit in a comfortable position
Help them with any medication (ensure that you follow the 5 rights of medication when aiding a patient with medication)
Reassure the patient
If the asthma attack becomes more severe contact EMS
To learn more about managing breathing emergencies such as asthma enroll in St Mark James emergency first aid courses in Hamilton today.