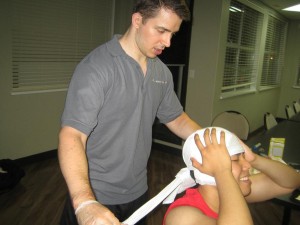 Halifax First Aid is the largest and most well-known workplace-approved emergency first aid and CPR and AED provider in Nova Scotia. Students that enroll in workplace-approved training will become familiar with the most recent first aid and CPR techniques. Registration can be done online, by e-mail, or by telephone. Friendly and knowledgeable instructors make the classes educational and enjoyable. Participants can also enroll in online safety courses such as Workplace Hazardous Material Information System (WHMIS) training and H2S awareness courses. Food handling/safety courses are also available for participants that work in the food preparation, storing, and serving the industry.  To register for any course with this provider use the contact information provided below. To register for emergency first aid training you may also complete the online registration form provided below.
Contacting This Provider in Halifax
To register for a course with this provider you can use the following contact information.
Course Content in an Emergency First Aid Course
Participants enrolled in emergency first aid training in Halifax will learn about a variety of topics including:
The emergency medical services system
Staying safe during an emergency
Being prepared for emergencies
CPR rescue techniques for adult victims (child and infant CPR is available with CPR levels "C" and "HCP")
Automated external defibrillators (AED)
Breathing emergencies including allergic reactions, shock, and hyperventilation
Circulatory emergencies including heart attacks, angina, and transient ischemic attacks
Wound management includes internal bleeding, puncture wounds, amputations, embedded objects, and abrasions
Head and neck injuries
Broken bones and fractures
All of these topics are covered in the one-day, 8-hour emergency first aid course.
Certification Provided
Participants that successfully complete an emergency first aid and cardiopulmonary resuscitation (CPR) training course through Halifax First Aid will get a St Mark James certificate. This certificate is valid for three years and a re-certification course is available for participants if prerequisites are met prior to the certificate expiry date.
What Other Courses Are Available with Halifax First Aid?
Participants may also register for the following courses with this Nova Scotia training provider:
Standard first aid
Standard childcare first aid
Stand-alone CPR training
Basic Life Support
WHMIS Training On-Line
MSDS Training On-Line
TDG Training On-Line
Advanced Life Support
Babysitting Training
Medical Terminology (On-Line)
Fire Safety (On-Line)
Re-Certifications
For information about these courses including scheduling and registration use the contact information posted above.
Most reasonable Prices in Halifax
Halifax First Aid aims to offer the most affordable prices in emergency first aid and CPR which include taxes, workplace-approved certification, and handbooks.
Greatest St Mark James Instructors and Teaching Centres
Halifax First Aid has the finest teaching centers in the community. All facilities include the most cutting-edge equipment. Course instructors are knowledgeable, experienced, and enthusiastic in teaching you emergency first aid and CPR.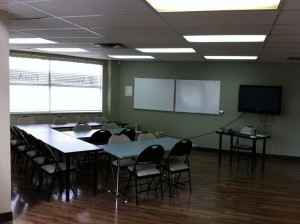 First Aid for Fainting – Learn What To Do
The video shows the proper techniques how to manage a victim that has fainted. Fainting is caused by a temporary reduction in the flow of blood to the brain. This reduction in blood flow can arise due to medical disorders, fatigue, stress, or emotional shock. The rescuers in the video properly aided the victim by
supporting the victim
lying victim on his or her back
treating for shock
For more information about how to manage and treat sudden medical problems enroll in workplace-approved emergency first aid training in Halifax.