Fact Checked
Overview – What Are Puncture Wounds?
Puncture wounds are injuries which are caused by sharp items.
These wounds transmit grime and microorganisms deep into the tissues.
Puncture wounds Increase the risk of contamination.
Most wounds are negligible and can be treated at home.
Certain punctures are made by a doctor for the treatment of diseases.
Even if the wound is sealed, puncture wounds need first aid.
 Who Are At Risk Of Punctures Wounds?
Health experts.
Drug Addicts.
 What Are The Causes Of Puncture Wounds?
Puncture wound can be caused by:
Nails if someone scratches you.
Needles either by a medical professional or self-administered injections.
Teeth wounds if you get bitten.
Objects such as bullets.
Animals, particularly pets.
 Symptoms Of Puncture Wounds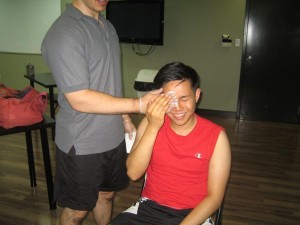 Discomfort.
Bruising.
Inflammation.
Treatment
Discontinue the bleeding by applying moderate force on the wound.
Clean the wound.
Try to get rid of embedded fragments carefully.
Bathe the wound in warm water for about 15 minutes.
Bathe the wound at least 2 – 3 per day.
Dry the region softly.
Put an antibiotic cream on the wound.
Apply a dressing.
If the dressing needs to be changed, remove cautiously.
If the dressing sticks to the body, use lukewarm water to relax it.
Pat dry and place a new dressing on the wound.
Change the bandage frequently.
Try to maintain the wound above the level of your heart, for the first day.
Elevating the wound helps it heal quicker.
Relax for at least one week to help with the healing process.
Examine for signs of infection.
Take a Tetanus Toxoid vaccination if not taken within the last 5 years.
 Consult a Doctor To Prevent Any Of The Following:
Bites from an animal or human.
High fever.
Blood loss.
Deteriorating Pain.
Lack of feeling.
Inflammation.
Redness.
Discharge of pus.
Bad odor.
 Prevention Of Puncture Wounds
Health experts should wear gloves whenever working with wounds.
Be cautious while using needles or other sharp items.
Exercise cautiousness while touching pets.
Related Video On Puncture Wounds