Fact Checked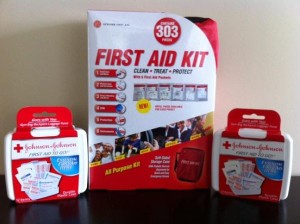 Lichen planus refers to inflammatory conditions that affect the skin and mucous membranes which may appear as purplish, often itchy and flat-topped bumps.
Lichen planus forms lacy white patches which are associated with painful sores, typically in the mouth, vagina, and other regions of the body with mucous membranes.
This condition arises when one's immune system mistakenly attacks the cells of the skin or mucous membranes. The reason for this abnormal immune response still remains unclear however; mild cases of lichen planus can be managed at home without a prescribed medical treatment. One cannot catch linen planus or give to another person. If the condition causes pain or significant itching, a medication to suppress the immune system should be prescribed.
Lichen planus signs and symptoms
Symptoms of lichen planus may vary depending on the affected areas. Conversely, characteristic signs and symptoms include painful oral or vaginal ulcers, nail damage or loss, purplish, flat-topped bumps, often on the inner forearm, ankle or wrist but are sometimes found on the external genitals.; blisters that may break to form scabs, hair loss and scalp discoloration, and white spots or patches in the mouth-inside the cheeks or in the gums, lips or tongue.
Lichen planus causes
Just like lichen nitidus the cause of lichen planus is unknown, though physically powerful evidence suggests that inflammation controlled by a body's immune system, brings about the lesions. Notably, certain diseases, medical conditions and other factors may also act as triggers of lichen planus in some individuals.
Possible triggers of lichen planus include certain pigments, metals and chemicals, flu vaccine infection from hepatitis C, hepatitis B vaccine and certain medications for arthritis, heart disease and high blood pressure. This infection can be difficult to manage when it is on the vulva and in the vagina as it causes severe pain, leaving scars. Sexual dysfunction becomes a long time complication to live with and might force the victim to look for a general practitioner.
Complications of lichen planus
There is also some evidence that lichen planus increases the risk of one getting skin cancer although the risk is always small. The doctor may also recommend routine screening for evidence of any cancerous cells in tissues that lichen planus might have affected.
Lichen planus treatment
Lichen planus commonly affects middle-aged adults even though anyone is at risk of developing this condition. It may last for a few months or several years on one's skin then suddenly clear on its own. It may however be more resistant to treatment and prone to recur if it affects the mucous membrane. It is in order to get correct medications and other treatments to help relieve itching and to promote healing.
There is no cure for this inflammatory condition currently, but there are certain types of medicines used to reduce the effects of the inflammation with prescriptions medication. Lichen planus may go into a dormant state after treatment and flare up years after it is considered cured.