Fact Checked
About Intestinal Obstruction
Intestinal obstruction, which is also known as bowel obstruction, is the functional or mechanical obstruction of the intestines, disrupting the normal process and transit of digestion. It usually occurs anywhere within the duodenal area of the small intestines.  Intestinal obstruction is considered as a medical emergency and a life-threatening condition, because prolonged obstruction of the digestive particles in the intestines can lead to severe infection and even shock. There are different causes of intestinal obstruction and this cannot be prevented. Early management and diagnostic examinations are therefore necessary to treat intestinal obstruction before it becomes fatal.
What Are The Causes of Intestinal Obstruction?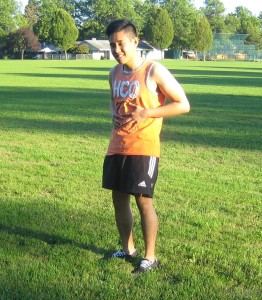 As mentioned, intestinal obstruction can occur as a result of the intestines not functioning properly (functional obstruction) or there is something obstructing the small section of the intestines (mechanical obstruction). Infants can also develop intestinal obstruction and the usual cause is related to organ diseases, strangulation of the intestines, infection, and even congenital birth anomalies. In adults, however, there are several medical conditions that also increase the likelihood of developing intestinal obstruction and these include the following:
Strangulated hernia, in which sections of the small intestines extend beyond the abdominal wall
Colon cancer, in which the tumor growth obstructs the intestines
Paralytic ileus, wherein the intestines temporarily reduce contraction and motility
Inflammatory diseases that cause swelling, contributing to the narrowing of the small intestines
What Symptoms Are Usually Experienced?
There are a wide range of warning signs for intestinal obstruction, but the most common symptoms include severe abdominal bloating, nausea and vomiting, constipation or diarrhea, abdominal swelling, and abdominal cramps and pain. Also, severe intestinal obstruction can result to high fever and bad breath.
Management of Intestinal Obstruction
It is important to note that there are no remedies or home treatment that can be done for intestinal obstruction. It is always considered as a medical emergency that requires treatment at the hospital. Once the warning signs manifest and the symptoms become evident, it is necessary for the patient to seek medical assistance for further evaluation and management. Treatment of intestinal obstruction, however, depends on the nature of the condition, but most of them are managed through surgery. The goal of surgery is to remove the obstructed part of the intestine and restore the lost fluid and electrolyte balance in the body. Hydration and electrolyte therapies are done after surgery and very important to prevent shock and dehydration.
Related Video On Intestinal Obstruction:
[youtube url="https://www.youtube.com/watch?v=IbfGKIlBUko" width="220″]
Sources:
"Bowel Obstruction." Web MD. Retrieved online on June 20, 2014 from http://www.webmd.com/digestive-disorders/tc/bowel-obstruction-topic-overview "Intestinal Obstruction." Mayo Clinic. Retrieved online on June 20, 2014 from https://www.mayoclinic.org/diseases-conditions/intestinal-obstruction/symptoms-causes/syc-20351460