Fact Checked
Heat stroke is a condition caused by exposure to excessive heat, whether natural or artificial. It is only considered heat stroke when the body temperature is at (or exceeds) 40°C (104°C). Heat stroke is a form of hyperthermia. As a byproduct of metabolism, heat is usually dissipated by heat radiation through the skin or evaporation. However, in cases of very high temperatures, high humidity and physical exertion in the hot environment, the body may be unable to dissipate the heat leading to the rise of the body temperature. This rise in temperature may lead to damage in the internal organs and the brain.
Young children, particularly infants, and the elderly are more at risk for experiencing heat stroke. So are individuals with certain health problems that affect temperature regulation mechanisms, such as diabetes and kidney problems.
Heat stroke, the most serious among the heat-related illnesses, is also referred to as sunstroke. It progresses from heat cramps (mildest) and heat exhaustion (milder). Heat stroke is considered a medical emergency, thus it is absolutely necessary to call for emergency medical assistance as soon as an individual shows symptoms of heat stroke. Heat stroke may be fatal if not treated
Causes of Heat Stroke
There are several potential causes of heat stroke. Their common denominator is presence of hot temperatures. The following are the causes of heat stroke:
Exposure to high temperatures for a long period of time
Doing strenuous physical activity under the hot weather.
Dehydration , especially when it coexists with the previous two conditions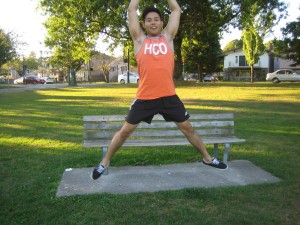 Signs and Symptoms of Heat Stroke
The two hallmark signs of heat stroke are the elevated body temperature at 40°C (104°C) or higher and the cessation of sweating, whereas in heat exhaustion there is still sweating the temperature is subnormal.
Body temperature of 40°C (104°C) or higher
Absence of sweating
Red, hot and dry skin
Pounding headache
Muscle cramps or weakness
Dyspnea
Nausea
Feeling faint
Seizures
Loss of consciousness
First Aid Management for Heat Stroke
It is necessary to give first aid to individuals suffering from heat stroke as it is considered a medical emergency. The primary goal of first aid management is to cool the victim. Learn how to properly administer first aid to heat stroke victims by enrolling in First Aid Courses. The following instructions do not substitute actual first aid training:
Immediately call for emergency medical assistance
If a hospital is nearby, transport the victim to the nearest one.
If no hospital is nearby, move the individual to a shaded area. If possible, move the individual to an air conditioned room.
Remove any clothing that was drenched in sweat. Remove also any jewelry.
Cool the victim by either (1) spraying the individual with cool or lukewarm water or (2) gently watering the individual using a garden hose.
Place ice packs wrapped in any piece of clothing to the neck, underarms, back and groin regions. These areas are rich in blood vessels and may aid in decreasing body temperature.
To help induce sweating and evaporation, fan the individual.
For individuals who are able to drink, assist them into drinking cool water, fruit juices or sports drinks. Avoid diuretics.
Monitor body temperature using a thermometer and do not stop giving first aid until temperature lowers to 38.3?C to 38.8?C.
Heat stroke occurs from doing strenuous physical activity under the hot weather or exposure to high temperatures for a long period of time. It is often accompanied by high body temperature and absence of sweating. Heat stroke is also called sunstroke.