Fact Checked
Plan Your Agenda Correctly
There are moments when you feel less exhausted and active like during the night or late afternoon.
Try to take note of your fluctuating energy levels throughout the day for a few days.
Once you take note of your daily undertakings and the times when you feel tired, all you need to do is to utilize your energy at the right time.
By doing this, you can schedule your day correctly and feel less strained at the end of the day.
Get Sufficient Sleep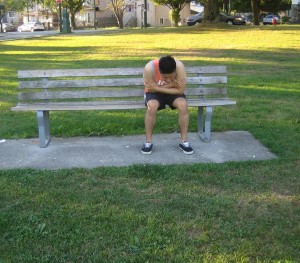 One of the main causes for excessive exhaustion is lack of sleep. It is vital to develop your sleep habits and get at least a 7-hour sleep every day to reduce your anxiety levels.
This will not only make you feel renewed and active at the beginning of the day but also stimulates your brain and keeps you fit.
Exercise Frequently
Partake in light and calm exercises like walking, swimming or stretching on a consistent basis to lower your anxiety level and feel more energetic.
It is good to begin a consistent exercise program as well as aerobic exercises and strength preparation as it offers several health benefits.
Implement Nutritional Changes
A nutritional and balanced regime is the key for excellent health and a natural way to combat exhaustion.
Your diet should contain a good quantity of milk, vegetables and fresh fruit.
Drink lots of water to keep you hydrated and try not to drink caffeinated drinks
Also limit yourself on the amount of junk foods you consume and eat about 6 small meals during the course of the day.
Psychotherapies For Treatment
One of the greatest and most useful psychotherapy for dealing with chronic fatigue disorder is by applying cognitive behavioural analysis.
This treatment preference not only relieves the anxiety related with the syndrome but also develops the physical condition of CFS patients.
Manage Your Anxiety
You can also do a pastime that makes you feel content like gardening, cooking or painting.
Other useful choices to lower anxiety and become stress-free are to do yoga or by means of meditating
Related Video On Chronic Fatigue Syndrome – CFS
http://www.youtube.com/watch?v=VCowKm4N2Ow
Was this post helpful?
Let us know if you liked the post. That's the only way we can improve.